The most fitting description for this unit is "under construction."
Next in line stands "hybrid."
And behind those two ought to be "TBD", which smartly cautions against any definitive judgment based on a couple of early-season kickoffs.
But whatever your characterization, when assessing the UConn defense in 2014, it's best to put on your hard hat and prepare to get going.
For through two games at The Rent, one aspect of the Husky defense has become abundantly clear. Under the direction of Bob Diaco and co-defensive coordinators Anthony Poindexter and Vincent Brown, this group is a building, moving target in regards to its personnel, fronts and caliber.
Now, let's forget about UConn's shuttling of players in and out during seemingly every series, as roughly 20 defenders took double-digit snaps for the second straight week. You've heard enough about all that.
Instead, let's hone in on what we're here for: to focus on how well the Huskies defended Stony Brook, delve into the schemes they're employing and provide a quarter-by-quarter breakdown of Diaco's first career win.
So, the short answer to how Saturday went?
UConn dominated ... with a couple critical exceptions; most notably, two plays and one drive.
Seventy-three of the Sea Wolves' 300 yards came via two miraculous third-quarter catches, which can be chalked up simply to good offense and better luck. These kinds of plays you can forgive:
(Side note: The reception shown above was indeed a catch, something I disagreed with on Twitter during the game. Thus, a hat tip to Ed Daigneault and all else who called it a catch and probably spend less time a lot less time at the optometrist's than I do.)
Prior to those receptions, however, Stony Brook had accumulated a whopping total of two first downs during 10 drives. The fact UConn led by just nine at that point in the third quarter was solely a product of the offense's complete ineptitude.
Later, the Husky defense surrendered the Sea Wolves' only lengthy series of the game, which you'll recall culminated in a late touchdown. And on that drive, Stony Brook managed to move 88 yards thanks to a quarterback change and new gameplan of play-action passing fired at comeback routes, which was perfectly set up by 52 minutes of earlier power runs and receivers running straight downfield.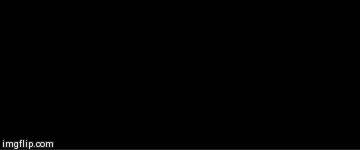 Thus, it's difficult to fault UConn for failing to defend what it had rarely seen all day and indeed the near opposite of what Stony Brook had consistently been calling. Throw in what appeared to be a busted coverage on the scoring snap, and there you have your weekly dose of a Sea Wolf touchdown celebration in 2014.
So, taking everything into consideration, this Husky defense played a winning game. Now, would I expect UConn to dominate defensively again?
Probably not. The Huskies do not possess enough talent, particularly in the pass-rush department, to show up and overwhelm its remaining opponents, all FBS teams. Though, there is also too much variance still on the table to make a definitive call on this unit for better or worse. Due to the two-game sample size, lack of definitive starters and players' near absent track record in this system, the realm of possibility is still pretty far reaching.
Putting any statement down in sharpie today is likely to look silly tomorrow.
However, the tape is quite clear about the foundations of Diaco's new defensive scheme. And those pillars can put down in sharpie, pictures, GIFs and more, as you'll see below.
Scheme
After two opening final guns, the Husky defensive coaches have done little to reveal what's inside their new playbook. And this isn't entirely because they're holding back. For as Diaco puts it, his players on the "100 level," or in other words, still flipping through the early chapters.
As a result, Diaco has fielded with the same combination of position players on every play, almost regardless of the opposing offensive personnel. UConn has consistently deployed three down linemen, three linebackers, four defensive backs and one hybrid player, who often takes the form of Reuben Frank.
The redshirt senior has divided his time between posing as a fourth, standing linebacker and dropping into a three-point stance as a fourth defensive lineman. Over the first two games, when you saw Frank aligned with his hand in the ground, the Huskies were in a one-gap 4-3 scheme. When he approached the line standing at his full 6-foot-4 frame, UConn proceeded to operate out of a 3-4 front.
This split between the two defensive sets has been nearly 50/50, slightly in favor of the 3-4.
Watch here as Frank initially aligns as a 4-3 defensive end before jumping back into a two-point stance as his linemates rotate accordingly into a 3-4 front.
Put in simplest terms, a one-gap 4-3 defense assigns a front-seven defender (lineman or linebacker) one area between two offensive linemen that he must penetrate and/or is responsible for. The goal is to apply pressure to a dropping quarterback through this gap or disrupt a potential run play in the backfield. Below you'll see UConn attacking a first-down Stony Brook pass in the second quarter through a penetrating, one-gap 4-3 scheme.
On the other hand, when Frank stood up, his position not only indicated a change in front, but in the responsibilities of his fellow linemen. Within the Huskies' most common 3-4 defense, three defensive linemen are in charge of taking hold of their opposing blocker and monitoring the gaps on either side of him. Watch below as Julian Campenni stays in the middle of the line to control it instead of pushing upfield.
This technique is called "two-gapping."
However, not all 3-4 fronts involve two-gapping. At times, UConn will mix the one-gapping principle of its 4-3 with some 3-4 fronts. The Huskies are able to mesh these concepts and alternate between them not only because of Frank's positional versatility, but also the fact they rarely make substitutions across different positions. In these one-gap, 3-4 schemes, the three defensive linemen and a stand-up linebacker attack a particular gap exactly like a 4-3 defense.
In the following GIF, you'll see Graham Stewart attack right from the snap on a short third down play from the first quarter.
Here, the Huskies bust an incoming run with perfectly called blitz, which works thanks to Campenni's initial penetration. Had UConn been in a two-gapping 3-4 front, it's likely the veteran nose guard would not have been there, given he wouldn've been taking on blockers and gaps so the linebackers could make a play.
Lastly, from these one-gap 3-4 fronts, Husky coaches have also incorporated more exclusive 4-3 concepts such as slanting. The idea behind slanting is to confuse blocking schemes and control the line of scrimmage by sending all linemen in one direction. I only saw the Huskies slant once against Stony Brook, but it was executed perfectly in the first quarter.
Overall, these changing fronts gave the Sea Wolves trouble, though it should be noted they did start a pair of freshmen offensive tackles. Thankfully for those youngsters, UConn did not blitz much nor deploy anything overly complicated.  As stated in the opening of this segment, the Husky coaching staff is simplifying their system, which normally calls for checks against various offensive shifts and motion on every play.
The Huskies' lone exotic blitz of the afternoon got them burned in the fourth quarter. More on that later.
From what I could discern in the secondary, UConn favored Cover 4 more than any other coverage. As was the case against BYU, Diaco leaned heavily towards zone, a trend that should continue.
Personnel: Who's up
As I tweeted Saturday, Campenni is currently on the Shamar Stephen fast track of enduring season-long under-appreciation until he claims team MVP at the Huskies' end-of-the-year banquet. The junior nose guard demonstrated terrific quickness off the snap and consistently strong leverage, helping him push back into the Stony Brook backfield and hold the point of attack.
Campenni was the player of the game without question and is the UConn's current MVP. Just ask the three Sea Wolves who tried to block him on this pass play and failed.
When Campenni was given a breather, redshirt sophomore Mikal Myers filled in admirably. Myers stopped multiple runs on his own, gave excellent hustle getting to outside runs from the nose guard spot and provided a solid bull rush in passing situations. In fact, he notched UConn's lone sack of the game, though largely due to an outside pressure from Frank.
Speaking of the hybrid player, Frank lined up everywhere Saturday and executed the widest variety of responsibilities of any Husky. He is by far the unit's most dynamic pass rusher and one of the team's purest athletes. Below is a good snapshot of Frank's ability to bend as an outside rusher and get around a blocking tackle.
Last but not least, linebacker Marquise Vann was nothing short of a stud, particularly in the run game. He shot through gaps, anticipated snap counts, managed to disengage from blockers and finished with a team-high nine tackles. I was unable to take a long look at his ability in pass coverage, but there's a lot to like from the newest Husky captain and Cincinnati native.
Personnel: Who's down
Starting cornerback Jhavon Williams was picked on a bit by the Sea Wolves, though his extra attention could have been a product of Stony Brook staying away from Byron Jones. Thankfully, the Huskies don't often dip into their defensive back reserve, though freshman Jamar Summers did make an appearance after seeing tens of snaps last week.
Jefferson Ashiru had a very quiet day at inside linebacker, where his movement skills may not be best utilized. Nevertheless, Vann easily outshined him and his two stops of the afternoon. Freshman Luke Carrezola, who subbed in for Frank sporadically at an outside 'backer spot, was handled on multiple occasions by a blocking tight end.
Meanwhile, the safeties exhibited some inconsistent tackling, most notably seen in Wilbert Lee's headshot in the opening quarter.
Like Lee, sophomore Obi Melifonwu needs to do a better job of getting lower, driving through and wrapping up. On the other hand, Andrew Adams did show well in run support on a number of short yardage plays.
My final concern lies unfortunately with the entire linebacking core. Diaco has harped on this group before, and the fact of the matter is it simply must adhere to its fundamentals or UConn will have little chance of success. Holding the edge in the run game, not biting on play-action and executing form tackling are all non-negotiable.
The Husky 'backers performed much better against Stony Brook than in the BYU game, but this will be the last time they have a decided athletic advantage to make up for their technique mistakes.
For example, below are two strong examples of the entire position taking false steps on play-action fakes.
1st quarter
Campenni and Frank made regular hay in the backfield, while Vann denied Stony Brook on a pair of third down plays to end two of the first three drives. The primary defensive linemen on these series were Frank, Campenni, Kenton Adeyemi and Folorunso Fatukasi. Myers and B.J. McBryde also made brief appearances.
One of the few snaps UConn jumped out of its 4-3 and 3-4 fronts was on third down and 21 at the end of the Sea Wolves' second drive. The Huskies went to a nickel package and rushed three linemen, two through a looping stunt. Facing little pressure, Stony Brook nearly picked up a new set of downs on a 20-yard completion.
2nd quarter
The Sea Wolves hurt themslves badly by committing a holding penalty during a successful fourth down and six conversion early in this quarter. UConn sent out Frank, Campenni, McBryde and Myers to rush the passer on this do-or-die snap, which could indicate who the coaches believe make up their best pressure package (for the record, this is the bunch I would send out on every passing down).
Later on, the Huskies succumbed badly to another play-action fake, but avoided trouble due to some exemplary Vann run defense on subsequent plays. The redshirt junior was sent on an inside blitz for two of the last three plays of the half.
3rd quarter
Three consecutive three-and-outs were highlighted by a near interception for Frank, a Myers sack and a new Stony Brook quarterback under center. On the Sea Wolves' final series prior to the final quarter, they connected for both of their improbable deep balls, which ultimately led to zero points.
4th quarter
As detailed earlier, the Sea Wolves jumpstarted themselves in the final frame with a gameplan that completely strayed from their earlier tendencies. Melifonwu came up with a key tackle in run support during one of the few snaps that the offensive line blocked everyone up. Two plays later, Stony Brook kept itself on the move via a designed quarterback run and easily completed throw at the sticks against a three-man rush.
The gutsiest call of the day came in the ensuing set of downs, when the FCS visitors converted a fourth down try via a downfield play-action design. Next, the Sea Wolves had the perfect answer to a UConn corner blitz with a seam pass that filled the middle void left by Adams and Vann, who sprinted to cover the vacated outside zone.
The Huskies wrapped up their first win with a string of three-man rushes featuring Campenni, McBryde and Adeyemi that each eventually drew an incompletion.
Quick hits
If the UConn coaches don't deploy Campenni and Myers in the same package consistently during the next few games, they will be committing a serious crime.

I'm not sure why Frank was sent back into coverage on the final plays of the game. He is UConn's top outside pass rusher, who could still use extra snaps in that area.

During every second/third down and a mile situation, the Huskies rushed only three.

Back-up inside linebacker

Junior Joseph

is extremely active and a name to remember going forward.